Winalite International – Winalite Malaysia
Manufacturer Of The Best Sanitary Napkin in the Market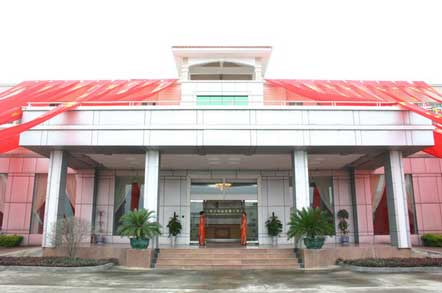 Shenzhen Winalite Technology Co., Ltd. (shorted for Winalite International) is specializing in the production, research and development as well as marketing of High-Tech products. Winalite International founded in January 2007. Since founded, it had rapid development among the market of home and abroad.
Winalite International has two modernized factories in Guangdong province, and had established a new production base in Chongqing at the beginning of 2008. At present, it has a standard manufacturing plant with a total area of 100,000 square meters. The company's main product series of Love Moon Anion Sanitary Napkins has awarded two national patents, i.e. The "Anion Padding" (patent No.ZL200420064658.0) and "Vaginitis Self Test Kit" (patent No. CN99109875.7). In the future, some high-tech products which R& D by Winalite International will be put on sale.
Winalite International now has more than 400 employees, which includes many top administrators who have multi-national enterprise management experiences. The company now has set up branches in many countries and areas, such as US, Russian, South Korea, Malaysia, Singapore, Indonesia, Philippine, Thailand, Vietnam, Hong Kong and Taiwan. Besides, Winalite has more than 500,000 partners.
The stock of Hong Kong Winalite Group was successfully listed on NASDAQ in Jan.15th, 2008. (Stock Code: HKWO) and it was one of the top 10 outstanding stock in NASDAQ in 2008.
While keeping rapid development, Winalite International also keeps highly public responsibility. Under the company culture of "All we do was in the name of love" and "boundless love", Winalite International has participated in all kinds of public welfare activities. Since 1990, Mr. Chen Huaide, Chairman of Winalite International, Vice president of China Poverty Alleviation Development Association, keep helping those in distress and aid those in peril. Led by Mr. Chen, Winalite International had donated more than 13 million yuan to society, which used in the health of women, alleviation and education. Winalite International also donated money and products to the victim of Wen Chuan earthquake, total valued 18,000,000 yuan.
Winalite Malaysia (Love Moon Malaysia)
Winalite International started their business at Malaysia in January 2008, Winalite Malaysia has achieved sales of more than RM 5 million in their first month operations. The main product of Winalite Malaysia is Love Moon Anion Sanitary Napkins. Till September 2008, Winalite Malaysia (Love Moon Malaysia) have more than 16,000 distributors in Malaysia with estimate of more than 240,000 people in Malaysia using Anion Sanitary Napkins. Distributors and Leaders from Winalite Malaysia has penetrated market in Philippine, Indonesia, Taiwan, Singapore, India, Thailand and Vietnam.
The Head Office of Winalite Malaysia now located at Old Klang Road, Kuala Lumpur.
The Sales Team of Winalite Malaysia
Distributor and Stockist (Taman Connaught, Kuala Lumpur) Of Love Moon Anion Sanitary Napkin
Address: 155-2, Jalan Sarjana, Taman Connaught, Cheras,56000 Kuala Lumpur, Malaysia.
Contact: Lum C S at Email : [email protected]